A site dedicated to sharing detailed information about the Majin Bone franchise! Everybody is free to edit. We currently have 7,732 edits to 173 articles and 1,302 images on this wiki.





We are encouraging the recruitment of new wiki bone warriors to help us provide the latest and most accurate information on Majin Bone we can and truly create an impressive and outstanding community based wiki! So, if you think you can bring something to the table then grab a card and equip!


Please follow the Code Of Conduct, and any questions or thoughts? Head over to our Admin Bones or Blog Pages
Not sure where to start? Visit our To Do List for some inspiration! or help by editing or adding articles and lessening the stubs and confirm pages

---
---
| | | |
| --- | --- | --- |
| | Majin Bone | |
The Universe

Once there was nothing. In this nothingness, The Primordial Majin created life. With it, it created things known as "Bones" and "Majins".
Bones became the guardians of all life. Each planet has its own Keystone, a Bone Creature entrusted to protect and look after it. In order to protect their planet, Bones call upon the lifeforms and resonate their power to create Bone Warriors. These lifeforms are known as Bone Adepts and they wear the Bones as armour.
The Majins, are the masters of their own respective element (Water, Fire, Thunder, Space, Flight, Leaf, Rock and Time), and can be called upon by any Bone Creature or Bone Adept.




The Anime Story

The Earth is plummeted into darkness. Aliens from another planet are invading! Shōgo Ryūjin, an ordinary high school student whose life is turned upside-down as he transforms into the Bone Fighter "Dragonbone" with the Bone Card in order to save Earth. With the help of friends, together these Warriors stand up to the Dark Bone Warriors, a foe that appeared from darkness to devastate Earth. However, "could the true enemy be themselves?"




The 3DS Game Story

The Earth is plummeted into darkness. Aliens from another planet are invading! The enemy are trying to harness the power of the Time and Space Majin. You play as your own-named character and must embark on your journey with the White Bone Warriors to stop the invasion on Earth! The story allows you to unlock other Bone characters and thus, their cards. You can obtain these cards by using the in-game Carddass. Any unlocked bone parts can then be equipped to aid your battle!!!




The Manga Story

Shōgo Ryūjin and friends are in big trouble again. The aliens are invading and Earth must be saved. Our heroes must unite and forge the unlikeliest of friendships in order to acheive true peace!
| | | |
| --- | --- | --- |
| | Majin Updates | |
Welcome to the News Box!
This section will cover all the latest info, highlights and notifications on the Majin Bone franchise. It will also cover any announcements or updates the public should know about the wiki. The news section features all the up-to-date news and must-know about Majin Bone, the announcement section is for admin bones to put their own updates or announcements about important activity or changes about wiki.
Thanks to our new homepage, if a regular wiki user wishes to put content into the announcement section then feel free to edit the [[[Template:Home-News]]] template. As always, if you need help talk to our Admin Bones!

News
The Final Majin Bone DVD and Bluray has been released!!! Featuring a drama CD, booklet (8 pages), and a special illustrated jacket.
The 7th Part of the Card Game is out, with the ranking results posted online.
Announcements
Whoa it has been a while since I've been here :/. I'm gonna find some time to rewatch this amazing series!! (as well as try make a "legacy edition" of the wiki,.. since probably no new information will be released, we only need to fill content now :'(
As always, any new suggestions are welcome! Message me!
(Daedalus net (talk) 00:15, April 27, 2016 (UTC))
| | | |
| --- | --- | --- |
| | Featured | |
Featured Videos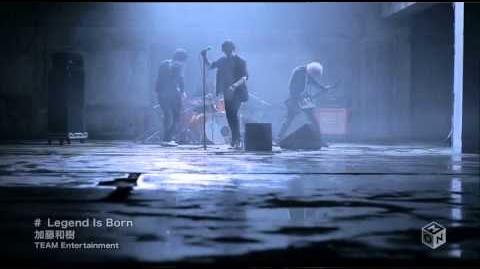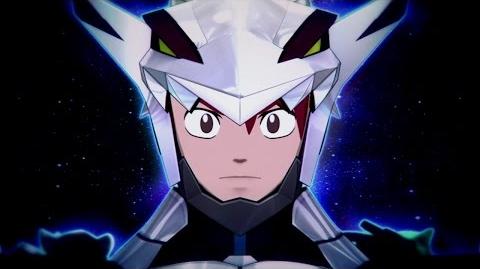 Featured Article
Legend is Born was the first opening theme to Majin Bone! It lasted for a total of 30 episodes, until being changed. The CD itself, sold in 3 different versions. One of them being a limited edition featuring a DVD containing a music video of the same song.
Featured Image
The Volume 1 Boxset of Majin Bone! It contains the first 13 episodes of the series. It also comes with a bonus booklet. The second volume is due for release soon!
| | | |
| --- | --- | --- |
| | Chat! | |
Who is your favorite Hero?
| | | |
| --- | --- | --- |
| | User Blogs | |
| | | |
| --- | --- | --- |
| | Links | |
| | | |
| --- | --- | --- |
| | Activity | |
---
This is a fan-made wikia site, created for housing all information regarding the "Majin Bone" series.
All the content featured on this site, unless specified otherwise, is under copyright (or is presumed copyrighted) by the original copyright holder. All files are their-for under "FAIR USE" by default.