Home
Talk

0
85pages on
this wiki
Welcome!
Welcome to the Majin Bone マジンボーン Wiki! A site dedicated to sharing detailed information about the Majin Bone card game, the manga, the anime and other media!! Please help by editing or adding articles and lessening the stubs and confirmation required. We currently have 3,977 edits to 85 articles and 770 images on this wiki.
We are encouraging the recruitment of new wiki bone warriors to help us provide the latest and most accurate information on Majin Bone we can and truly create an impressive and outstanding community based wiki! So, if you think you can bring something to the table then grab a card and equip!
If you have any questions or thoughts you wish to bring up please do not hesitate to contact our admin bones! If you want to start editing you need to know the way we do things here, so head over to the Majin Bone Wiki:Code Of Conduct page to learn more!
---
---
Majin Bone
Story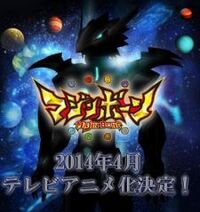 "This story began before Earth was born. Majin, the creator of the Universe, has been resurrected in the present day." Kenn will star as Shōgo Ryūjin, an ordinary high school student who transforms into the Bone Fighter Dragonbone with the Bone Card in order to save Earth. The cast also includes Hiroki Yasumoto as Rhinobone/Tyrone, Hiroyuki Yoshino as Jaguarbone/Antonio, and Shinnosuke Tachibana as Sharkbone/Luke. Together, these White Bone warriors stand up to Dark Bone, a foe that appeared from darkness to devastate Earth. However, "could the true enemy be ourselves?"
News
Welcome to the news box! This section will cover all the latest info, highlights and notifications on the Majin Bone franchise. It will also cover any announcements or updates the public should know about the wiki. The news section features all the up-to-date news and must-know about Majin Bone, the announcement section is for admin bones to put their own updates or announcements about important activity or changes about wiki. If a regular wiki user wishes to put content into the announcement section then please use the user blogs and request the announcement to be put up by an admin!

Big hands out to Monkey D. Natsu and XDarkImpetusX, for the creation of this wiki. Our current admin bones are "Monkey D. Natsu", "XDarkImpetusX", "Eucliwood1" and "Daedalus net". Stop by our message page if you need any help or just to say hi! ((09-Apr-2014))

Legend is Born single is out. In 3 different editions!!! Starting at ¥1000.
Majin Bone to come to 3DS!!! The Official Release Date is: October 09, 2014!!!!!
New Plastic Figures available for purchases!!!
Announcements
The Majin Bone wiki is currently undergoing major changes and development in all aspects, please remain patient while this work is being done. Thank you for your support!
Cool so I've just uploaded all the cards images that were on the official majin bone website. Looks like all my edits are gonna be solely on the card pages :/. Anyone is welcome to come and join. Lots of edits means lots of chances to earn badges!! :D:D (Daedalus net (talk) 14:52, September 11, 2014 (UTC))
Videos And Previews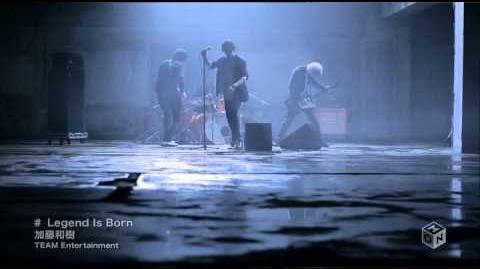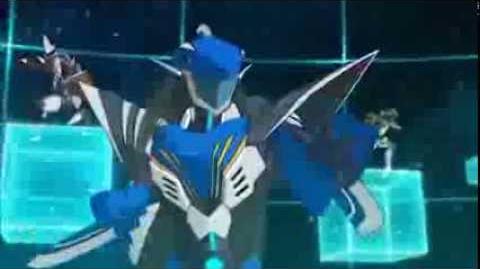 Getting Started!
If this is your first time editing on this wikia, please refer to our "Majin Bone Wiki:Code Of Conduct" page! (as our rules may differ from other wikis). If you need any help with editing, view the 'Help Pages' or contact an admin bone. Need a place to start? Equip! Chakushou!
Stuff
Featured
Wiki Poll
Do you think Leo will defeat Klude?
Featured Image
The Majin Card Form of Dark Spider! Click to see more cards :)
Featured Article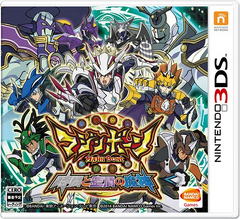 The new Majin Bone 3DS game! Due for release in the start of October.
User Blogs
Links
---
This is a fan-made wikia site, created for housing all information regarding the "Majin Bone" series.
All the content featured on this site, unless specified otherwise, is under copyright (or is presumed copyrighted) by the original copyright holder. All files are their-for under "FAIR USE" by default.
---
---